Size: 750 ml     Alcohol:  86 Proof ABV  43% Suggested Retail Price:  $31.99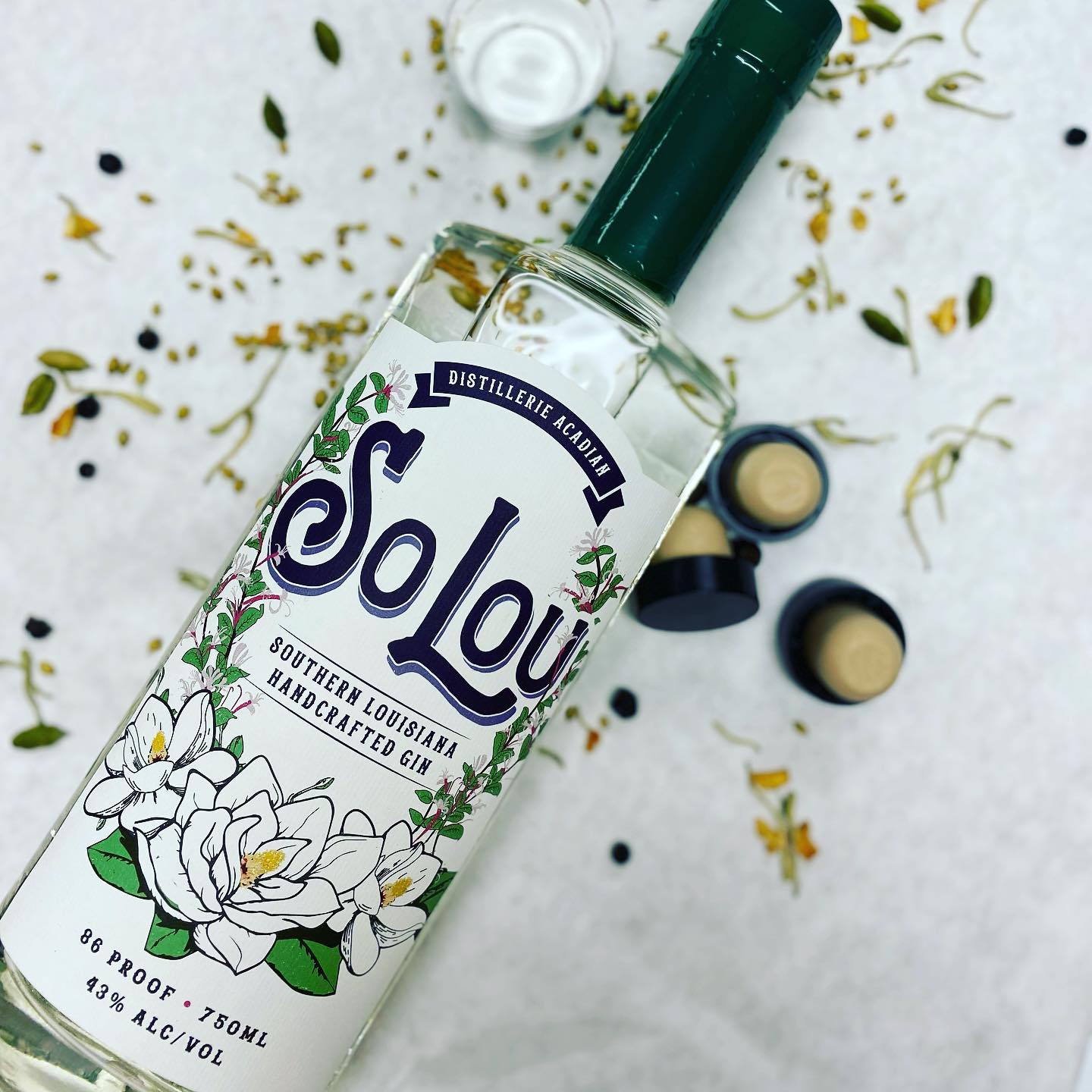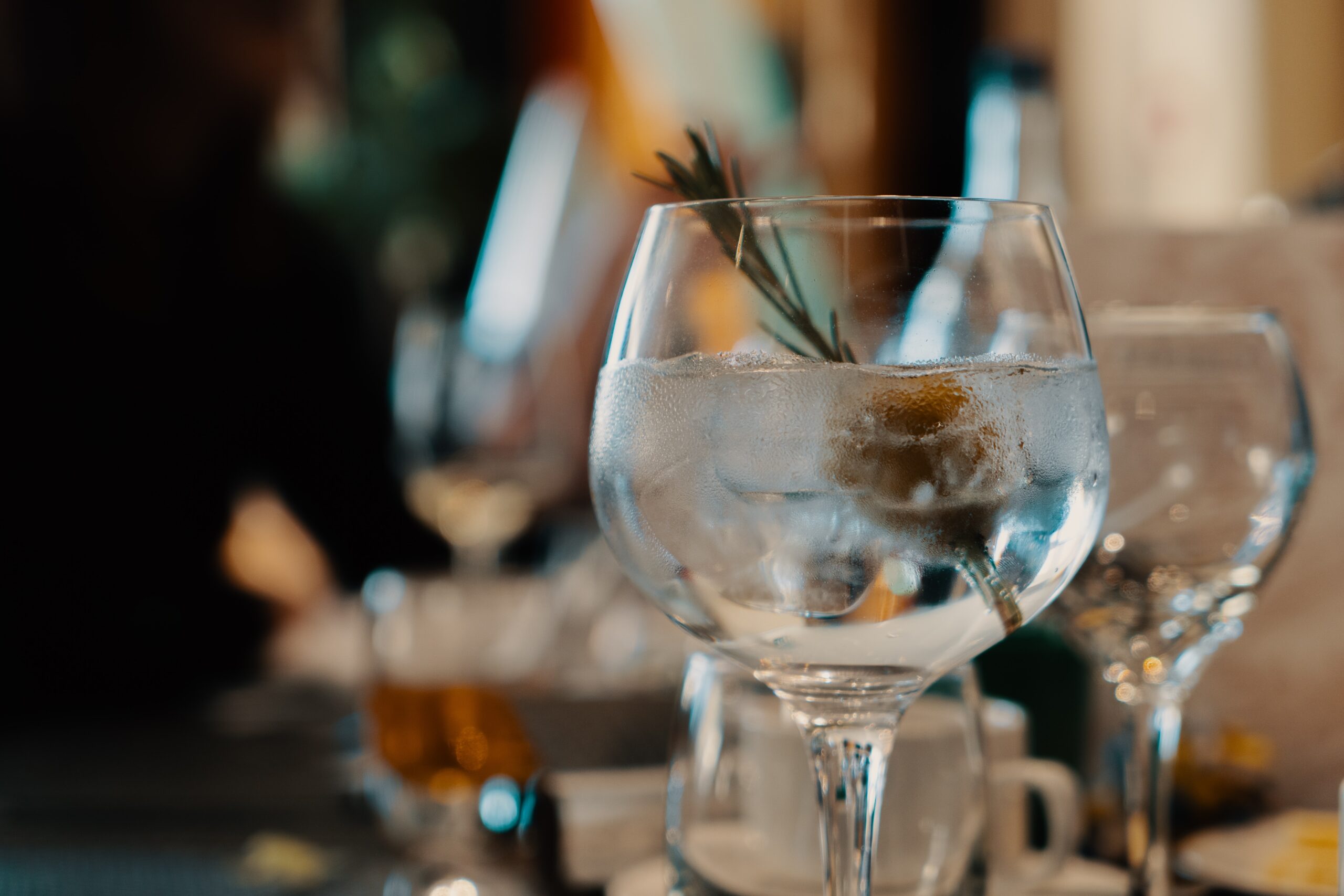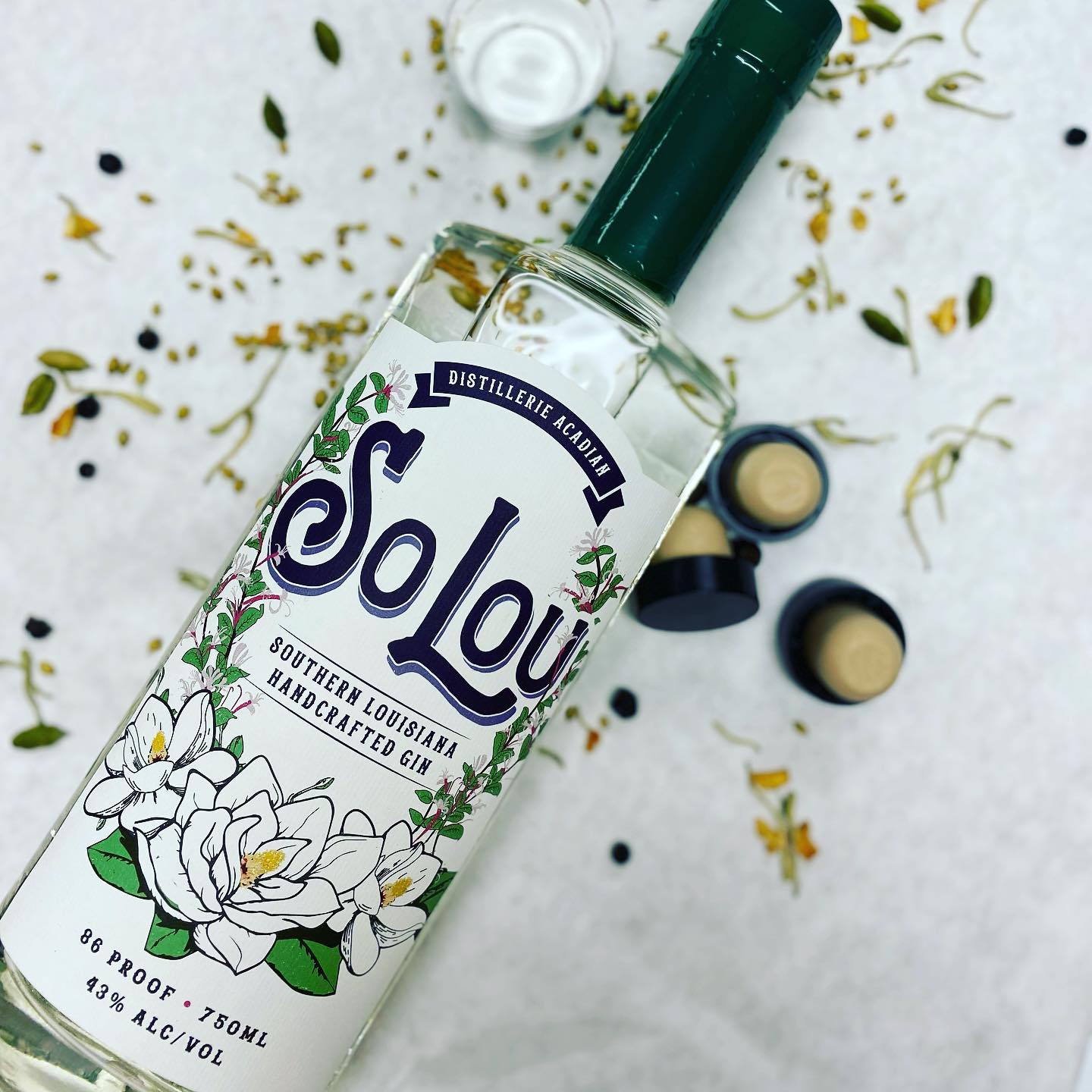 Distillery Background
Distillerie Acadian is a family owned distillery located in New Iberia, Louisiana. The distillery's primary focus is to produce quality spirits while incorporating the core values of family and friends to bring others together.
Spirit Inspiration
When distillers dream up new recipes, they often search the globe for the perfect ingredients to create the flavor profile they're after. But sometimes, you only need to look right in your own backyard. After years of trial and error working to identify a recipe for a gin that was not only delicious, but also drinkable and even appealing to those who do not claim to be "gin lovers", the exact combination of botanicals were married together to create an exceptional surprise. A variety of botanicals found their way into the final recipe including one indigenous to our home state of Louisiana: Honeysuckle.
Liquid Story
SoLou Gin is a unique spirit created from eight fine botanicals. The floral forward with a backend of citrus and spice is bound to turn a few heads and change a few opinions. We hope it helps to create a whole new congregation of gin lovers.
Packaging
The bottle label draws inspiration from botanicals that are indigenous to South Louisiana. We used these floral components to convey the spirit of this beautiful area and even incorporated the state flower, a Southern Magnolia, into the label, as well as an indigenous flower, the honeysuckle, a major component of the gin's flavor profile, giving it its pleasant floral character.
Tasting Notes
Approachable yet BOLD. The balance of the botanicals brings a delightfully subtle yet explosive taste that functions equally well, both as a high-quality mixer and neat or over ice.
PLEASE DRINK RESPONSIBLY
SoLou Gin, 43% ALC/VOL.
©2016 Distillerie Acadian, L.L.C., New Iberia, LA [email protected]