Spirits distilled in the heart of Cajun Country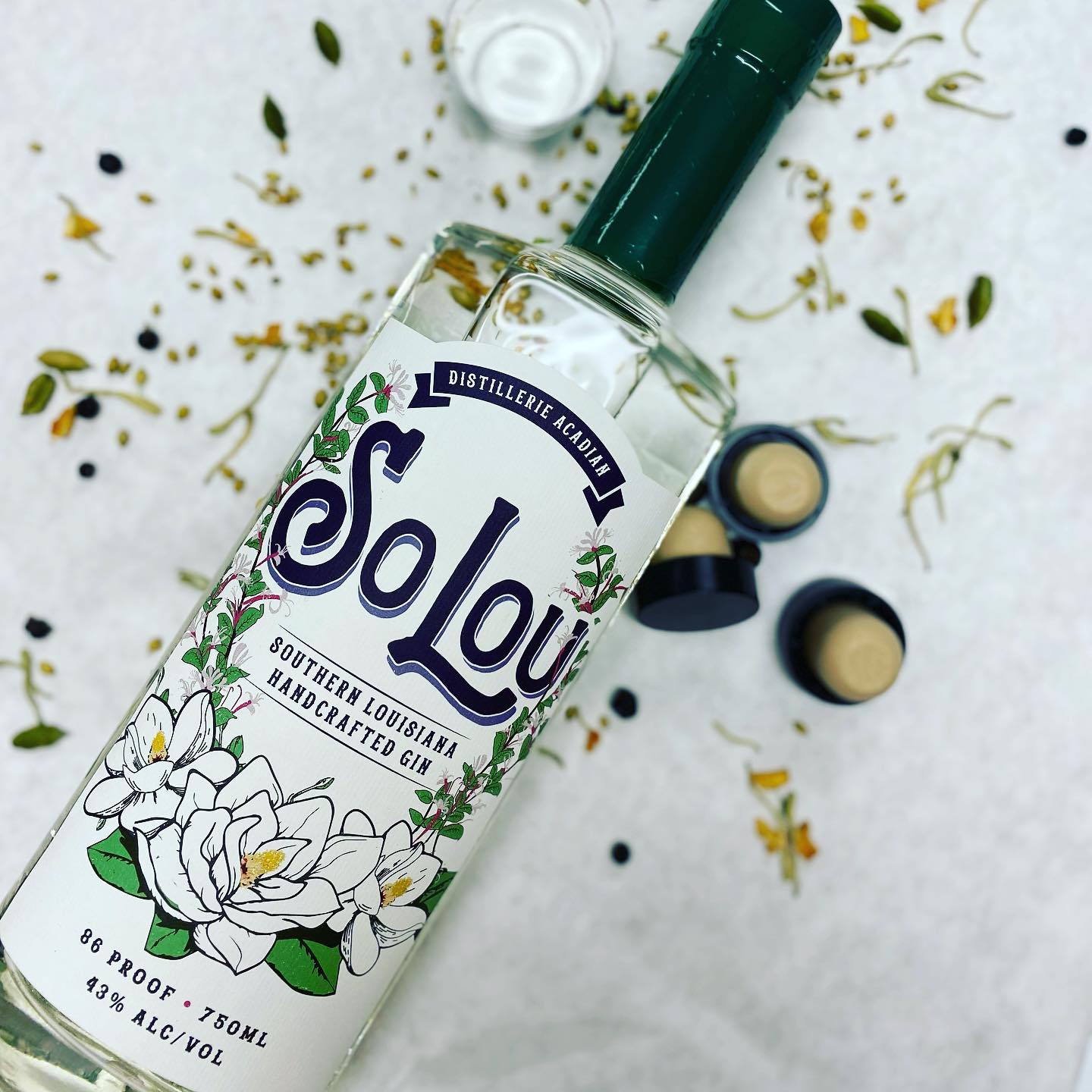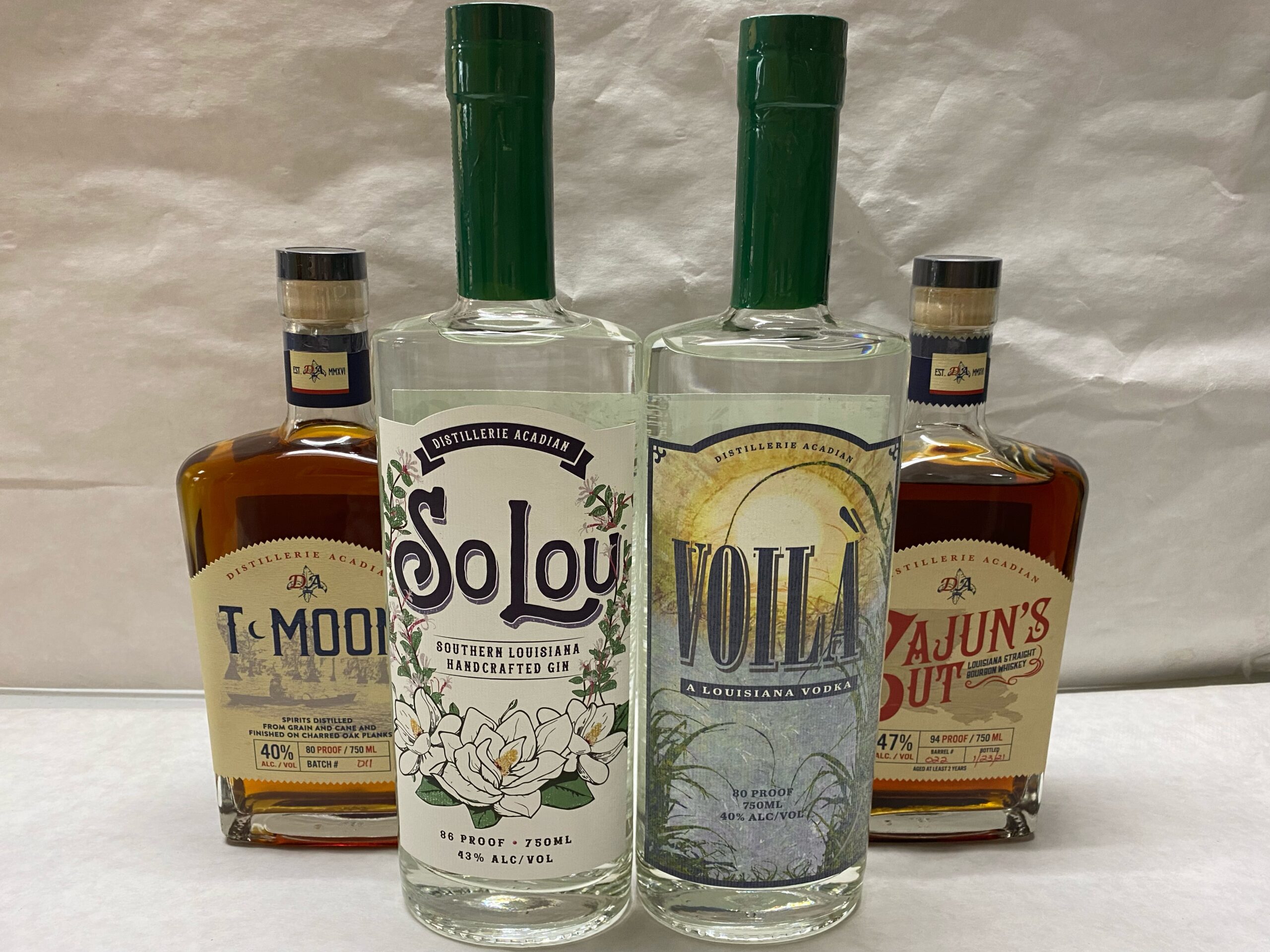 SoLou Handcrafted Gin
When distillers dream up new recipes, they often search the globe for the perfect ingredients to create the flavor profile they're after. But sometimes, you only need to look right in your own backyard. After years of trial and error working to identify a recipe for a gin that was not only delicious, but also drinkable and appealing to people, even those without who don't consider themselves gin drinkers, the exact combination of botanicals were married together to create an exceptional surprise.  A variety of botanicals found their way into the final recipe including one indigenous to our home state: honeysuckle.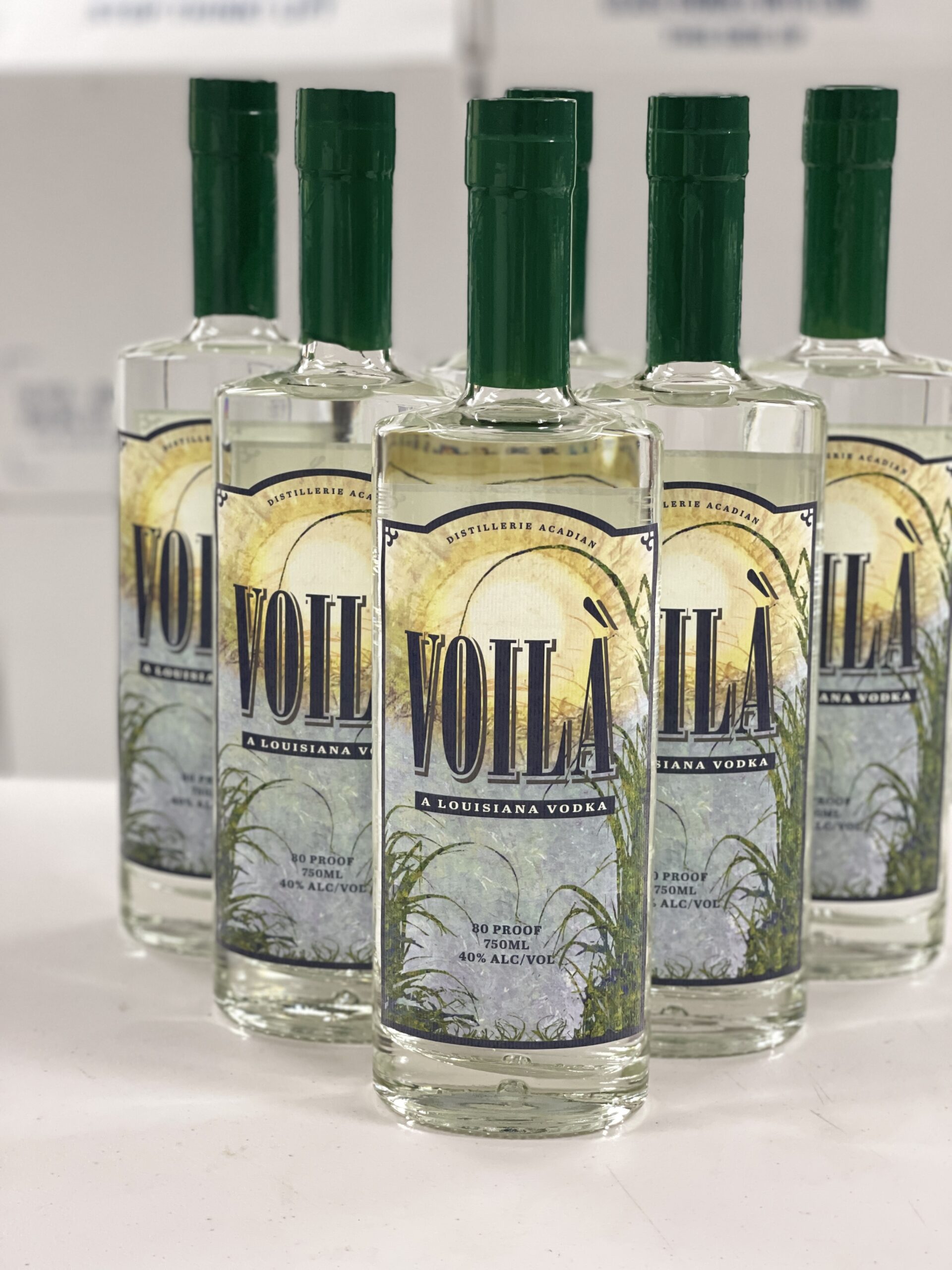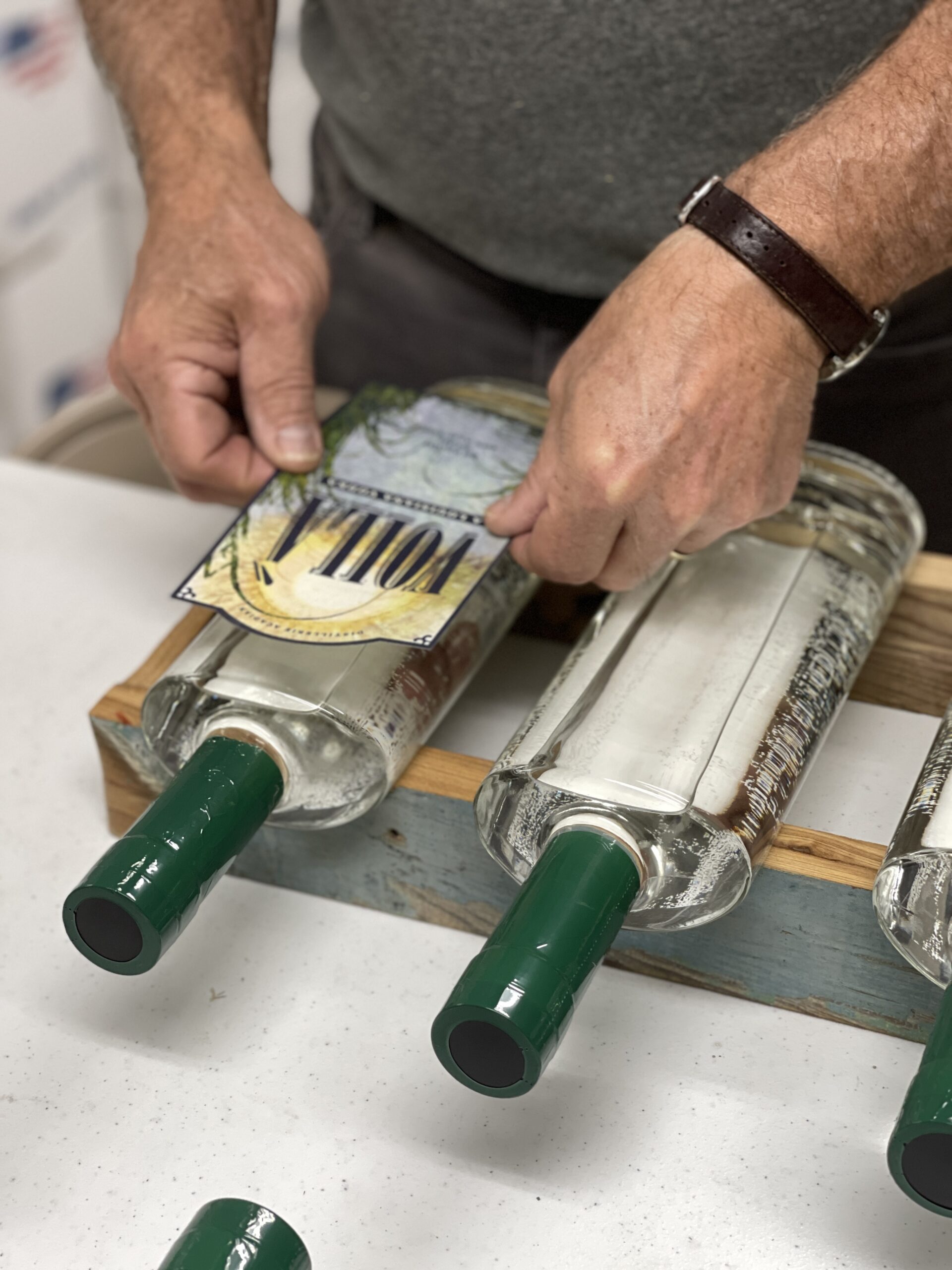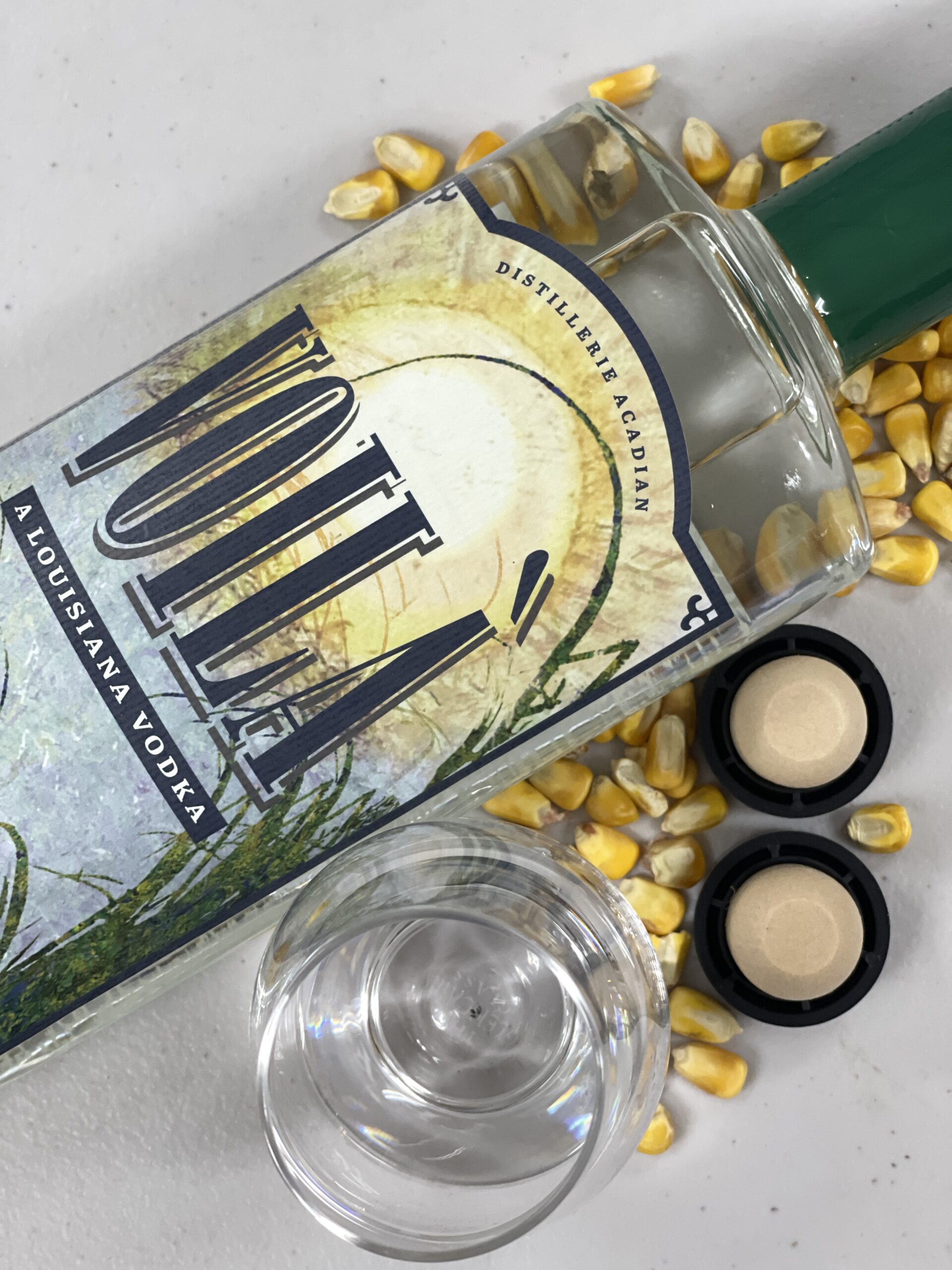 Voilà Vodka
Voilà Vodka is made from 100 percent corn and triple filtered over six days. The end result is something really special that mixes beautifully and stands alone just as well. We never planned to make a vodka but magic happens when you least expect it and we think this vodka is pure magic. The label pays homage to the distillery's roots in the state of Louisiana. Sugar makes life in southern Louisiana sweeter than anywhere else and we celebrate it by featuring stalks of sugarcane on the front label set against a blue sky and brilliant sunshine. We hope it captures just a few things that are remarkable about this place we're fortunate to call home.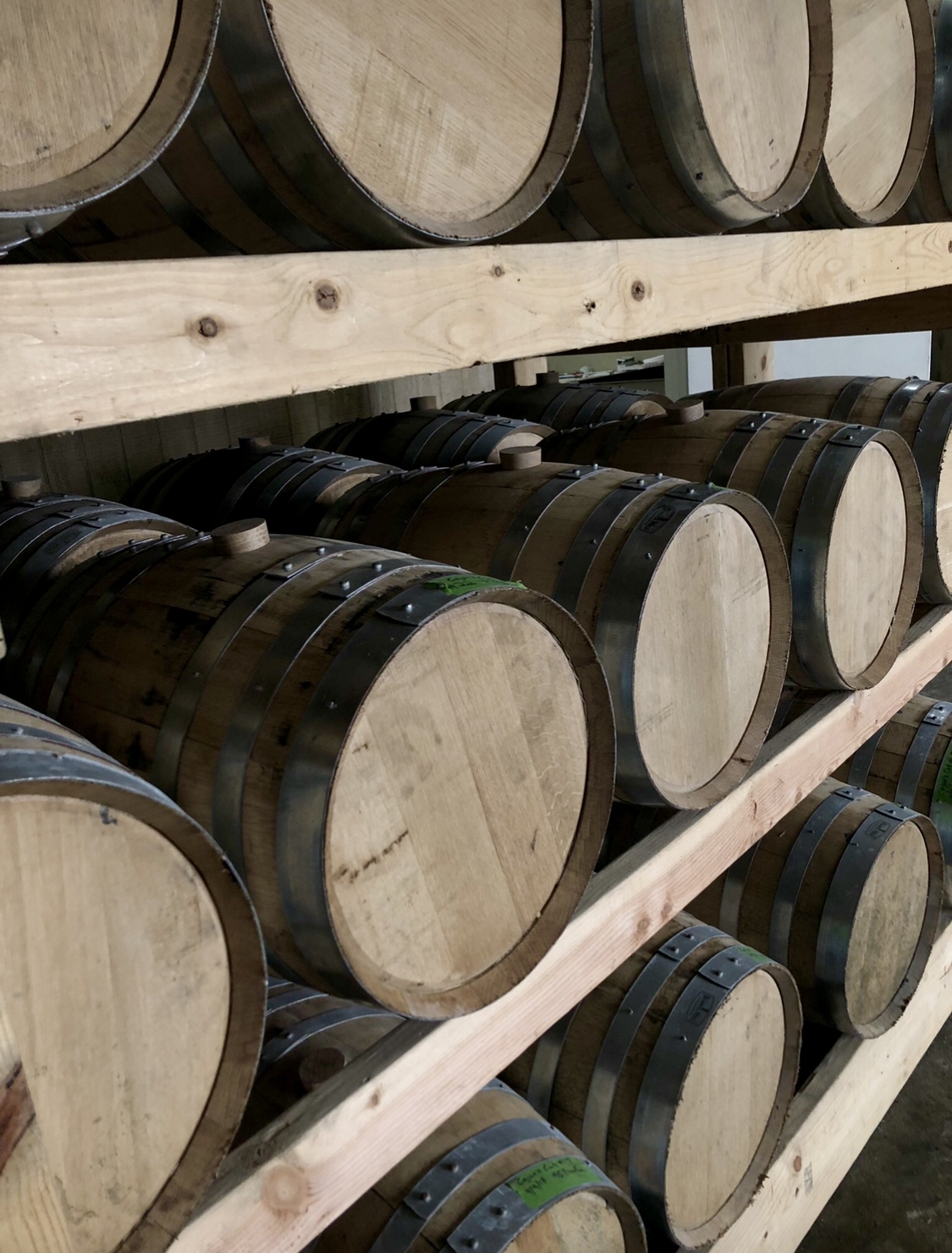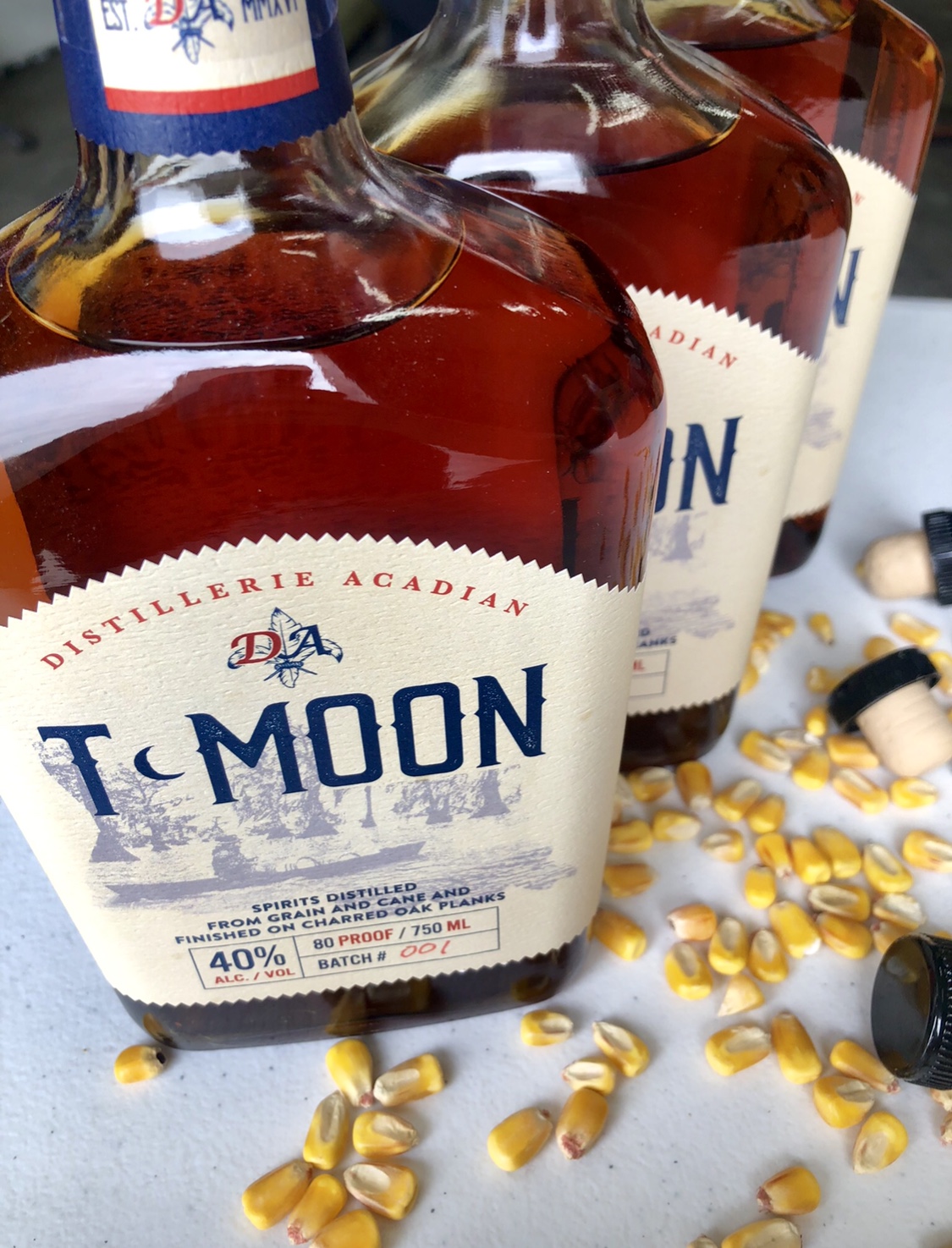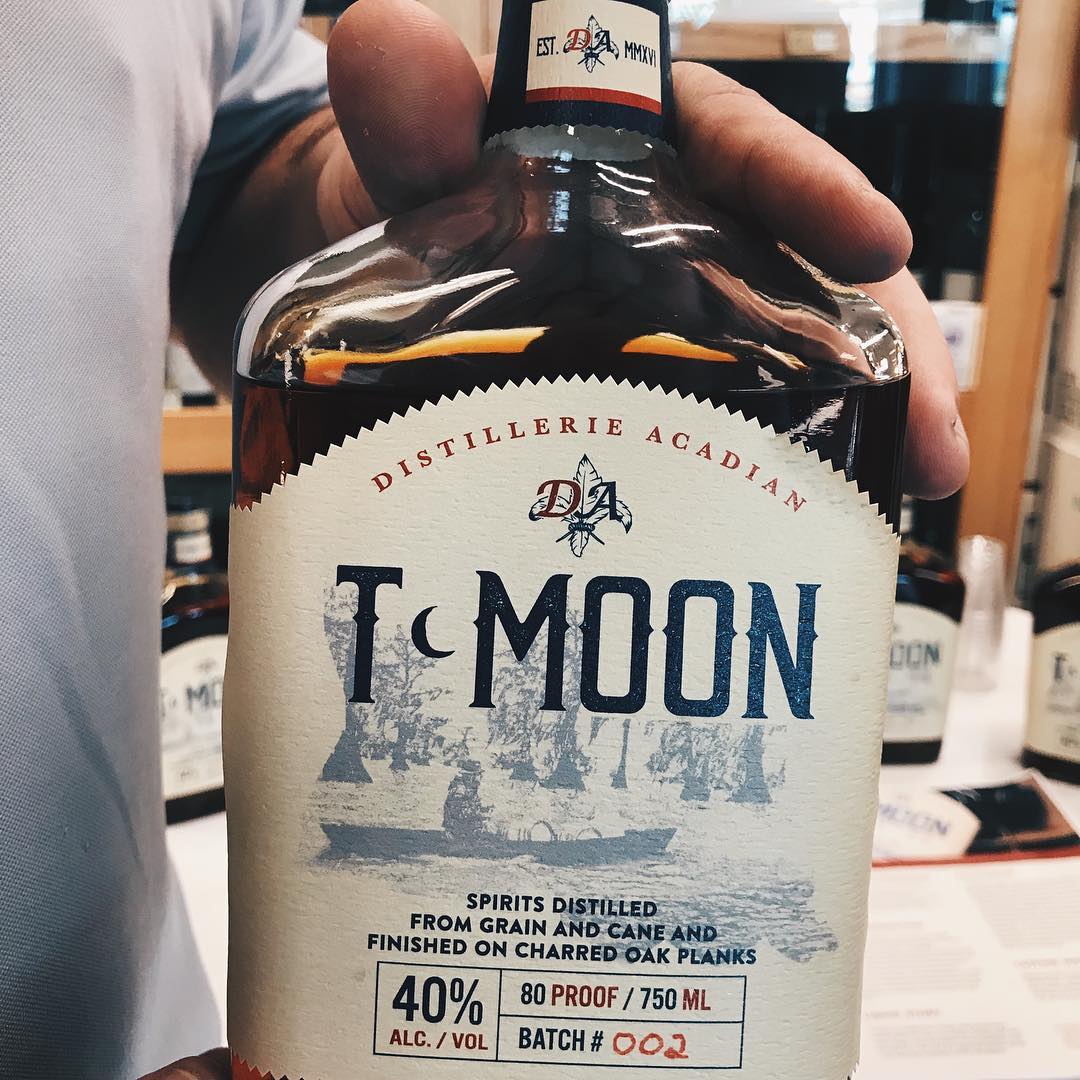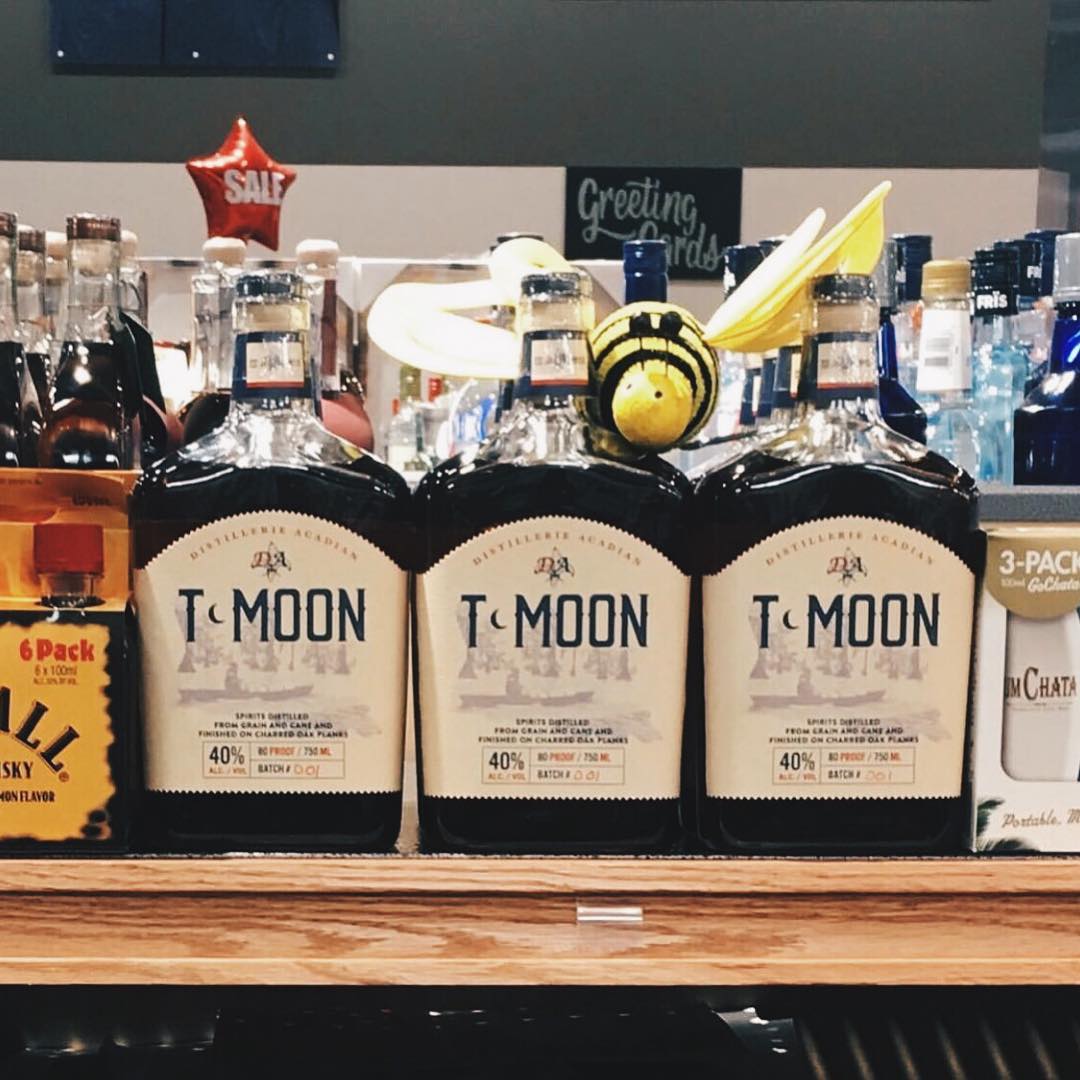 T-Moon
T-Moon is made from unique and proprietary combination of corn, rye, wheat, barley malt and cane sugar. Only the hearts of the distillate that emerge from the still are captured before aging over charred Louisiana white oak plank. Beginning with a full nose reminiscent of freshly-baked bread, T-Moon delivers hints of caramel and pepper, pleasantly sweet aromas, very easy drinking and a smooth finish. We sincerely hope that you enjoy it.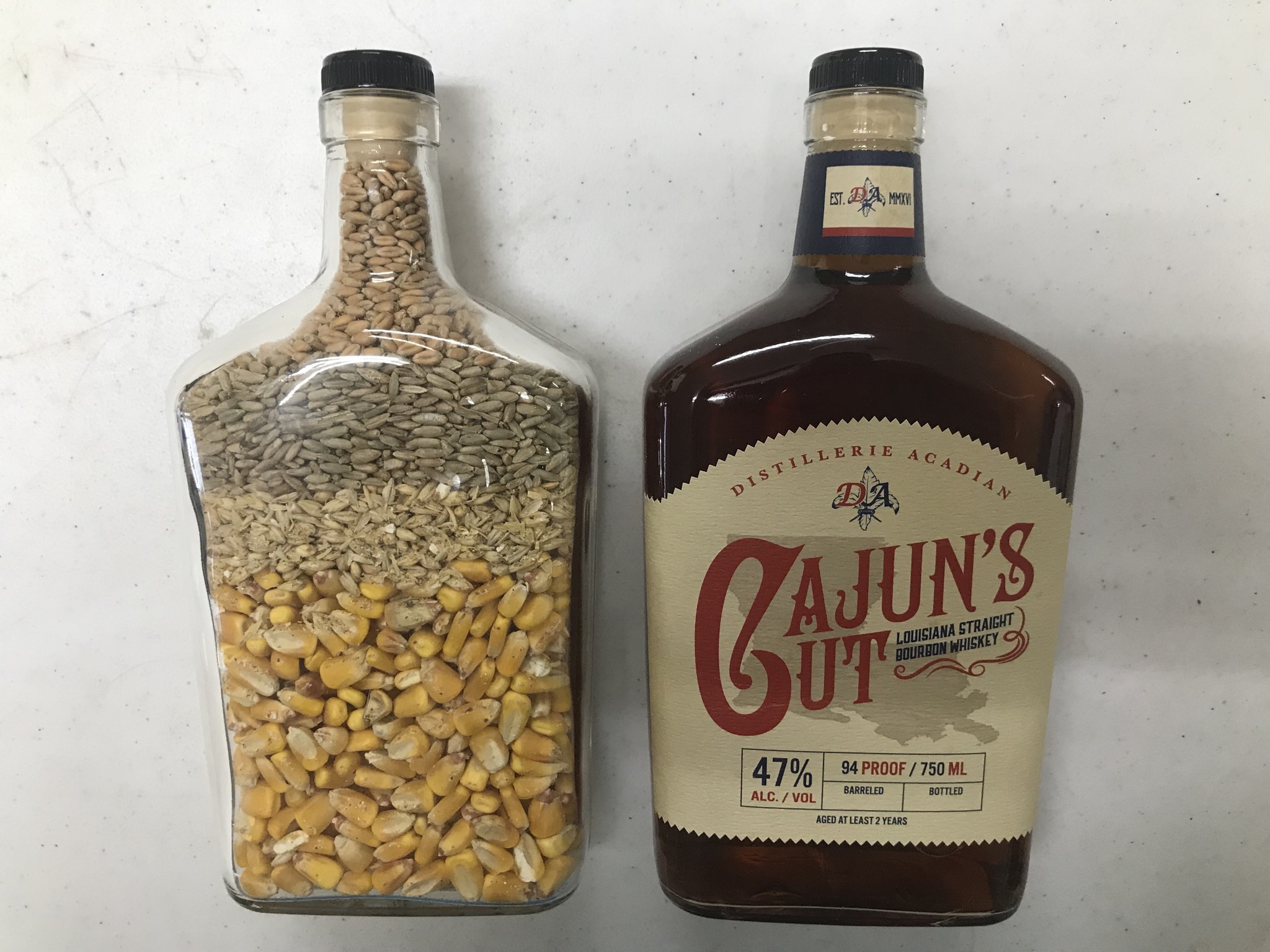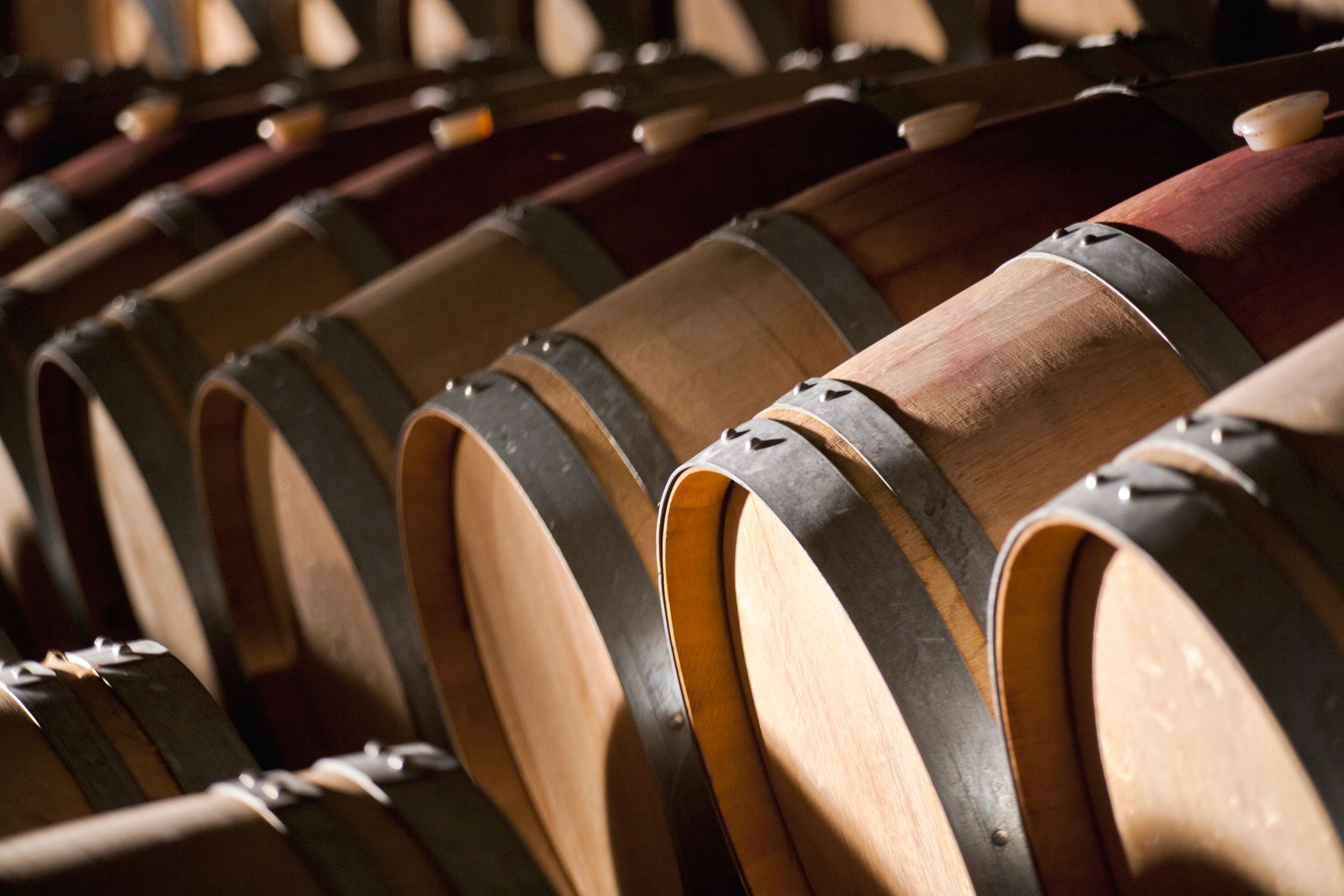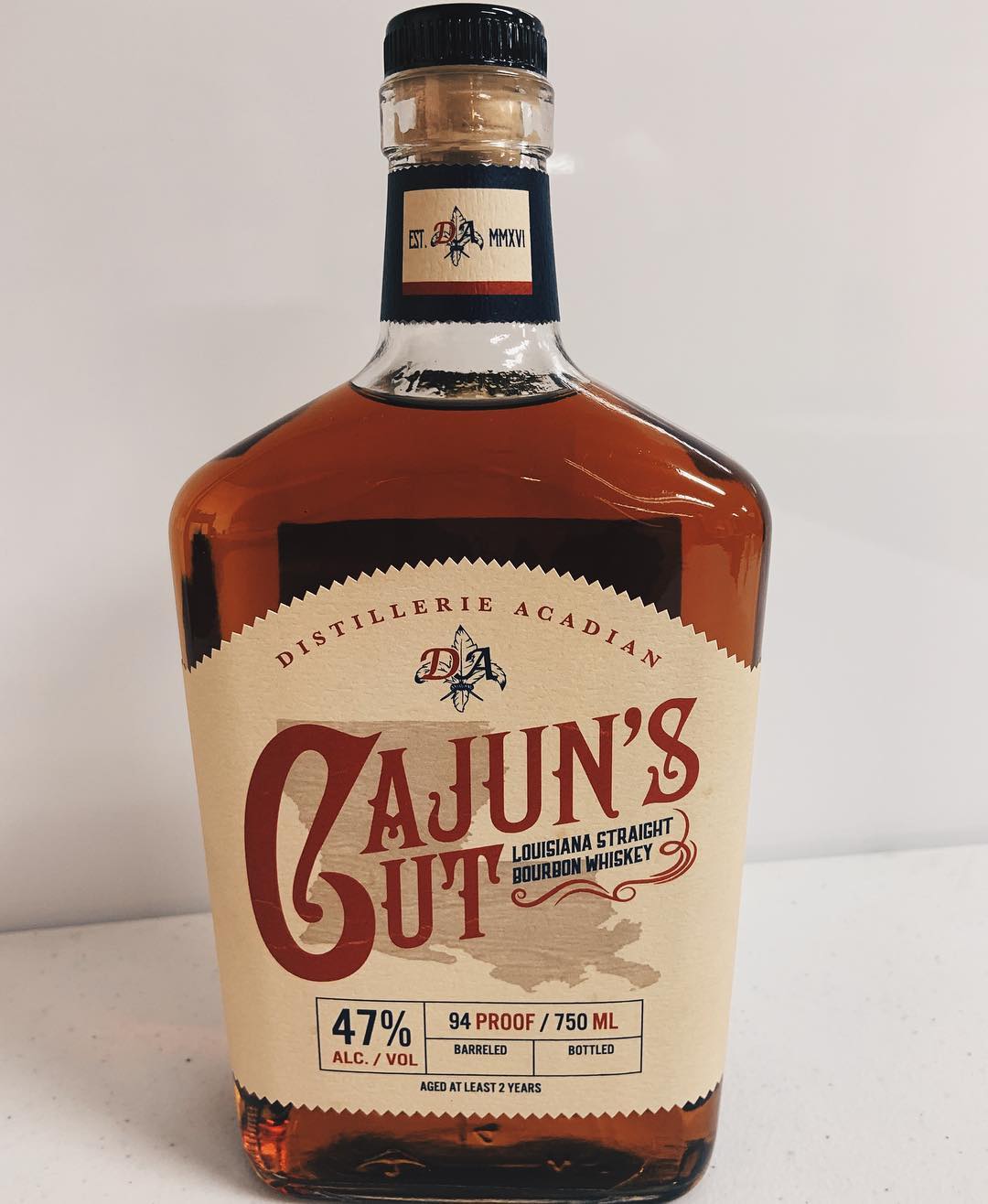 Cajun's Cut
Cajun's Cut is made from a unique four-grain mash of corn, rye, wheat, and barley malt. The white dog that is captured from the distillation process is aged in charred white oak barrels until the bourbon has met the distillery's strict flavor profile. Beginning with a nose reminiscent of honeysuckle, caramel and barley, Cajun's Cut delivers a flavor packed journey with tasting notes of floral, vanilla, red pepper corn, caramel and leather.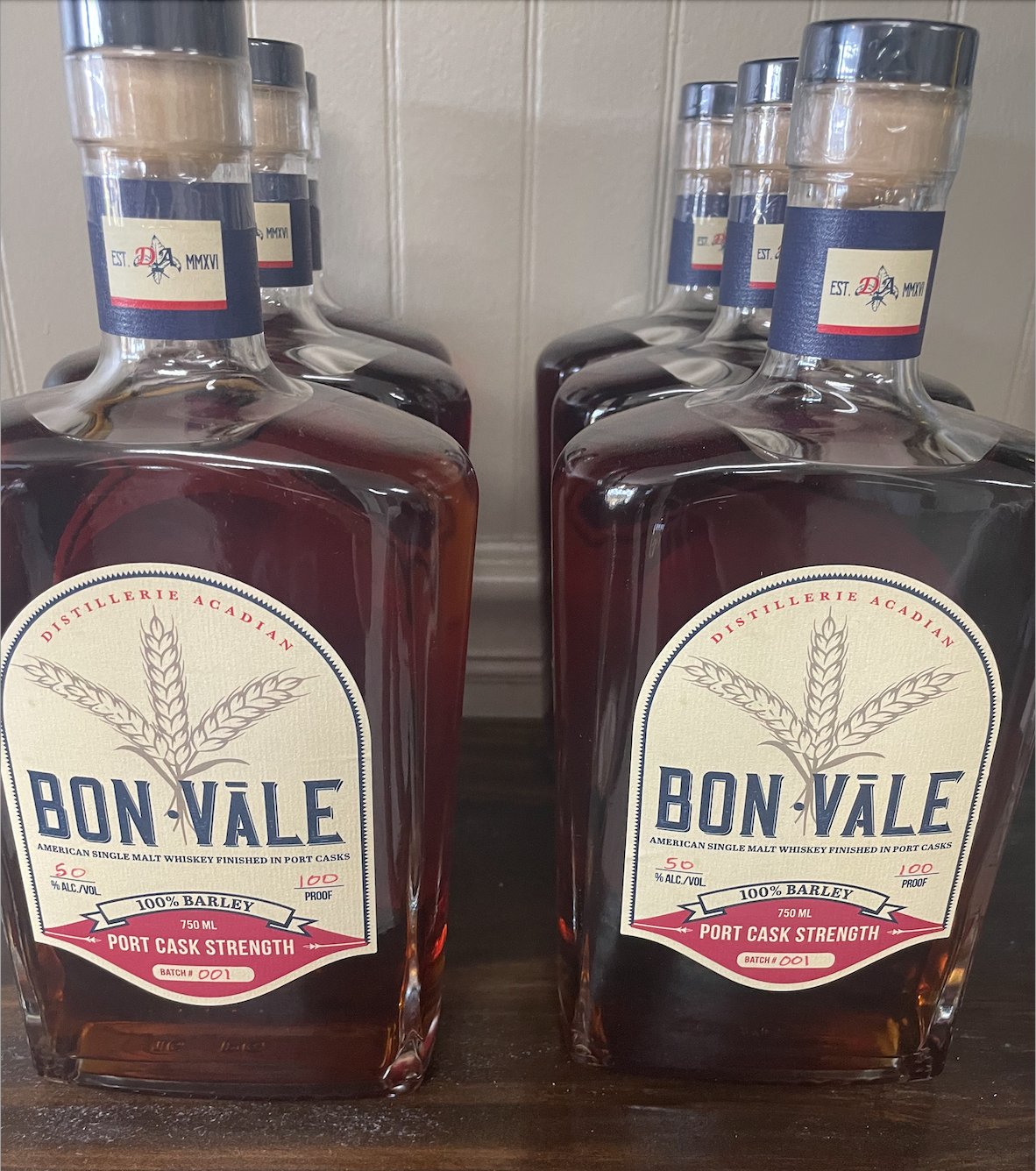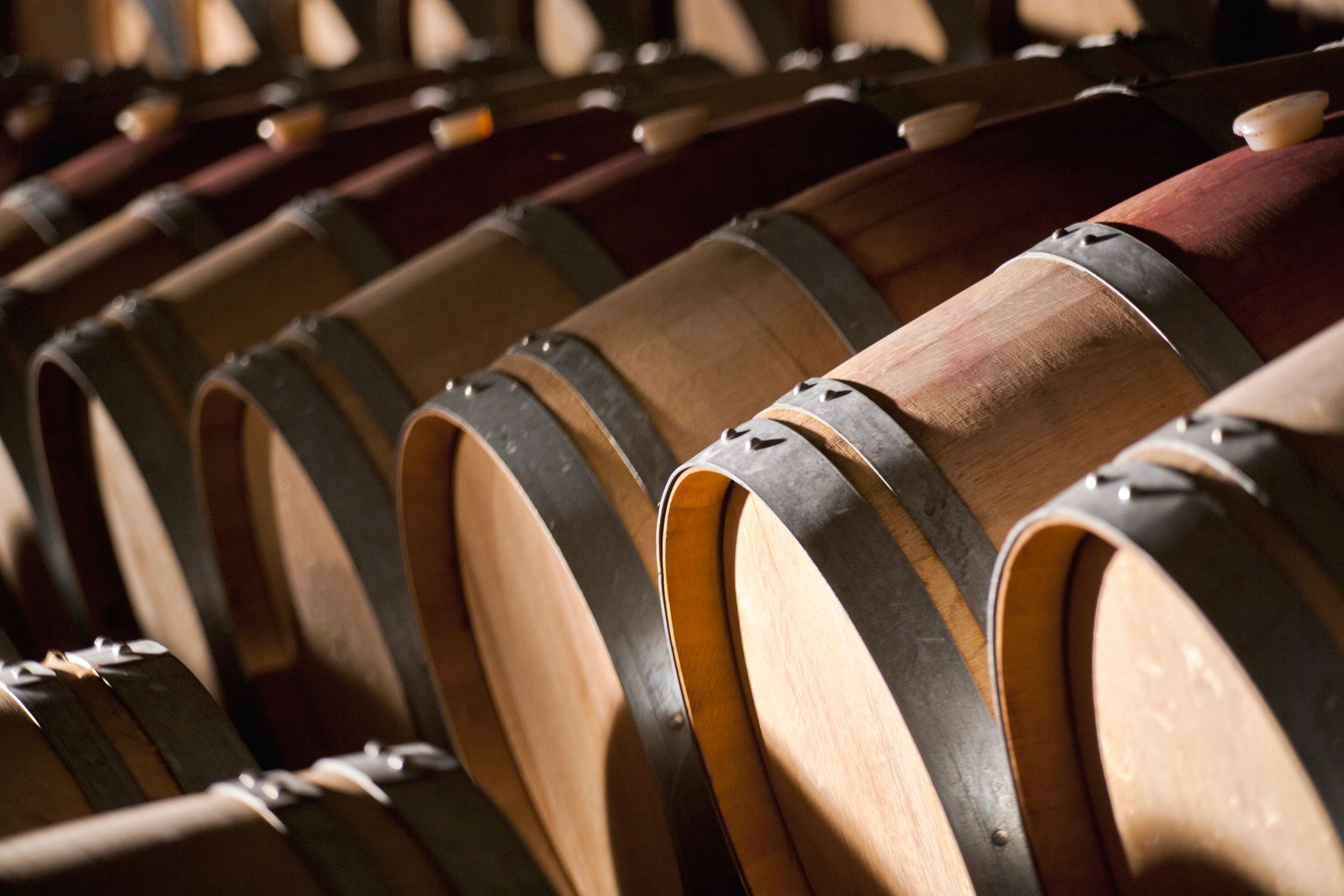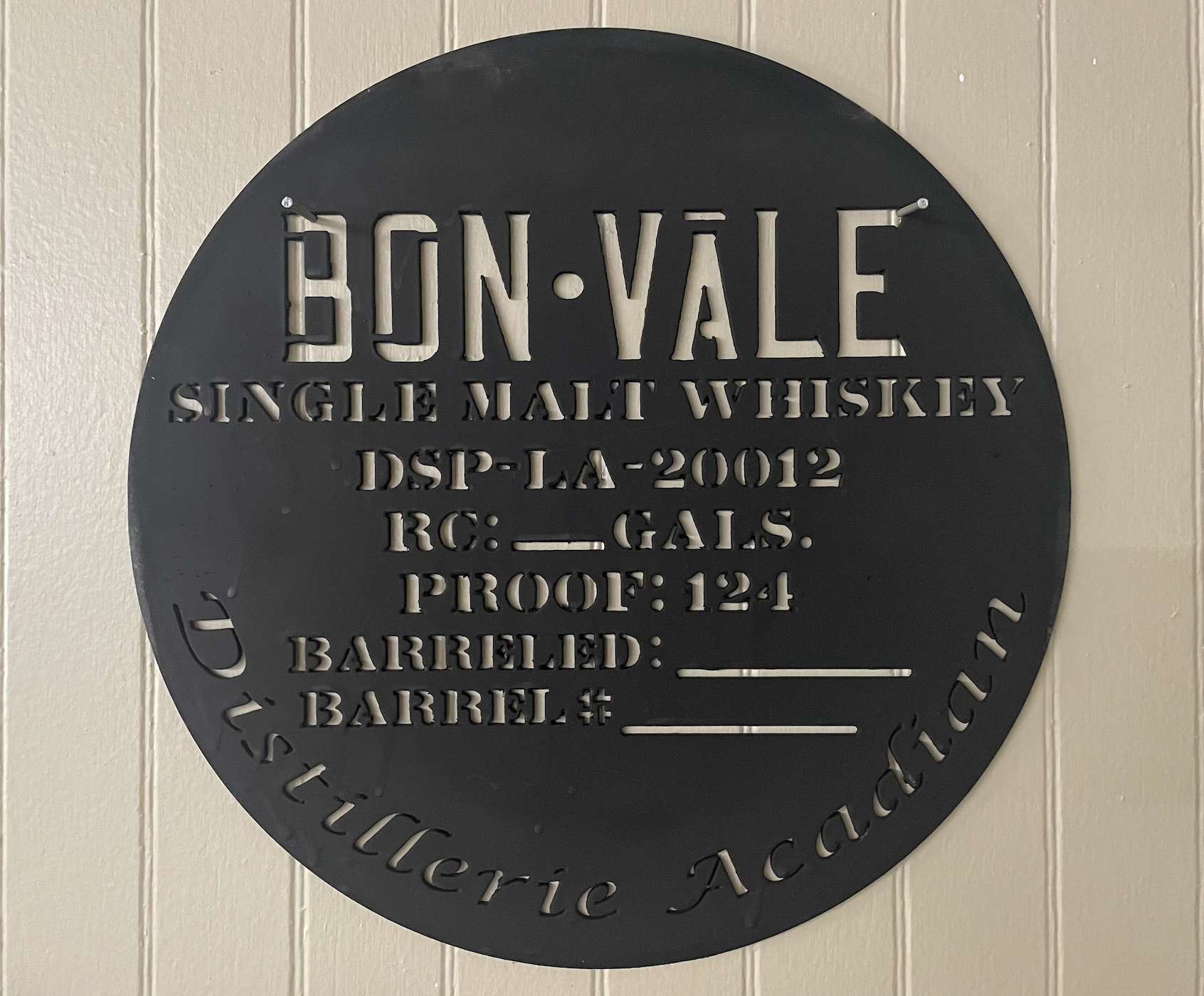 Bon Vāle
Bon Vāle is the latest inspiration to come out of Distillerie Acadian drawing upon the family's rich Scottish and French heritage in two distinct finishes. This cask strength bottles of this American single malt whiskey are rich and full-bodied with notes of toasted grain, honey, dried fruits, lavender, rose and jasmine. The port finished bottles are sweet and fruity with notes of blackberries, raspberries and cherries. It's smooth and velvety with hints of oak from the port. 
Want to know even more our gin?
Read the full product description for SoLou handcrafted gin...
Want to know more about our vodka?
Read the full product description for Voilà...
Want to know even more our distilled spirits?
Read the full product description for T-Moon....
Want to know even more about our bourbon?
Read the full product description for Cajun's Cut....
Want to know even more our single malt whiskeys?
Read the full product description for Bon Vāle...